Forest management planning
Experienced specialists with a degree in forest management provide the service of preparing your forest management plans. According to The Forestry Law in the Republic of Lithuania, forest management plan shall be obligatory for all forest estates, except for the owners who have up to 3 ha of forest in small tracks.
We prepare the continuous measurements, we can help to determine the harvesting areas and to organize all the documents and permissions to perform timber harvesting.
The preparation of the European projects of forest felling and growing of saplings.
Wood harvesting and extraction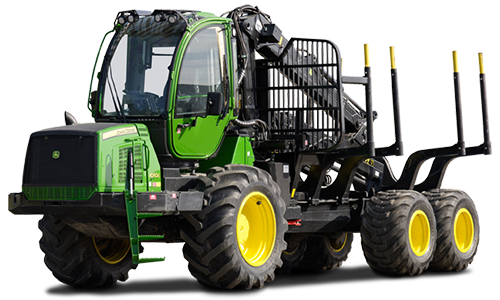 We perform fundamental, cultivational, sanitary and specific wood harvesting operations. We help to decide which method of harvesting is the most suitable for the client according to the forest 's structural, locational qualities and the abilities of further reforestation. Our experienced team will help you to harvest and to clear out your forest.
Our team of professionals will safely and quickly extract the harvested timber and will transport it to the transitional warehouses according to the client's request.
We will make sure that your forest would be maintained in the best possible manners.
Wood transportation
Logging truck services in the whole territory of Lithuania.
Forest regeneration
We care about the forests of Lithuania so instead of being only a harvesting company we also carry the responsibility of helping them grow. Our company carries out forest planting tasks, we perform forest lightening and thinning as well as sanitary harvesting and other maintenance. We strictly follow the Forestry Law while performing our tasks.
Forest regeneration is performed in order to secure the continuity of wood and other forest resources, to preserve the ecosystem and to defend against the climate change and air pollution problems.
Around 9000 ha of forests in Lithuania are restored annually.